MIMA Nocturne: "Art Is Comic"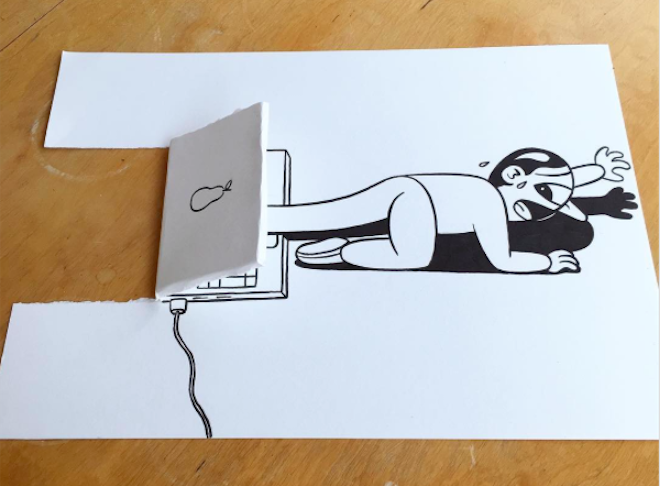 MIMA Nocturne: "Art Is Comic" 18.00 > 22.00
Break free from cyberspace and dive into nightlife at MIMA!
Yes, the new season of "Stranger Things" might be out on Netflix and your couch is seriously comfy, but we promise you'll have a blast diving into the universe of 6 brilliantly funny artists. Oh, and we're serving cocktails in our secret bar!
MIMA's third exhibition « ART IS COMIC » brings together Brecht Vandenbroucke, Mon Colonel & Spit, Brecht Evens, HuskMitNavn, Jean Jullien and Joan Cornellà.
Practical info:
– Tickets: 7,5€
– Museum open until 10PM
– Secret Bar with cocktails
Contact:
– info@mimamuseum.eu

– 0472/61.03.51.
Artwork: HuskMitNavn