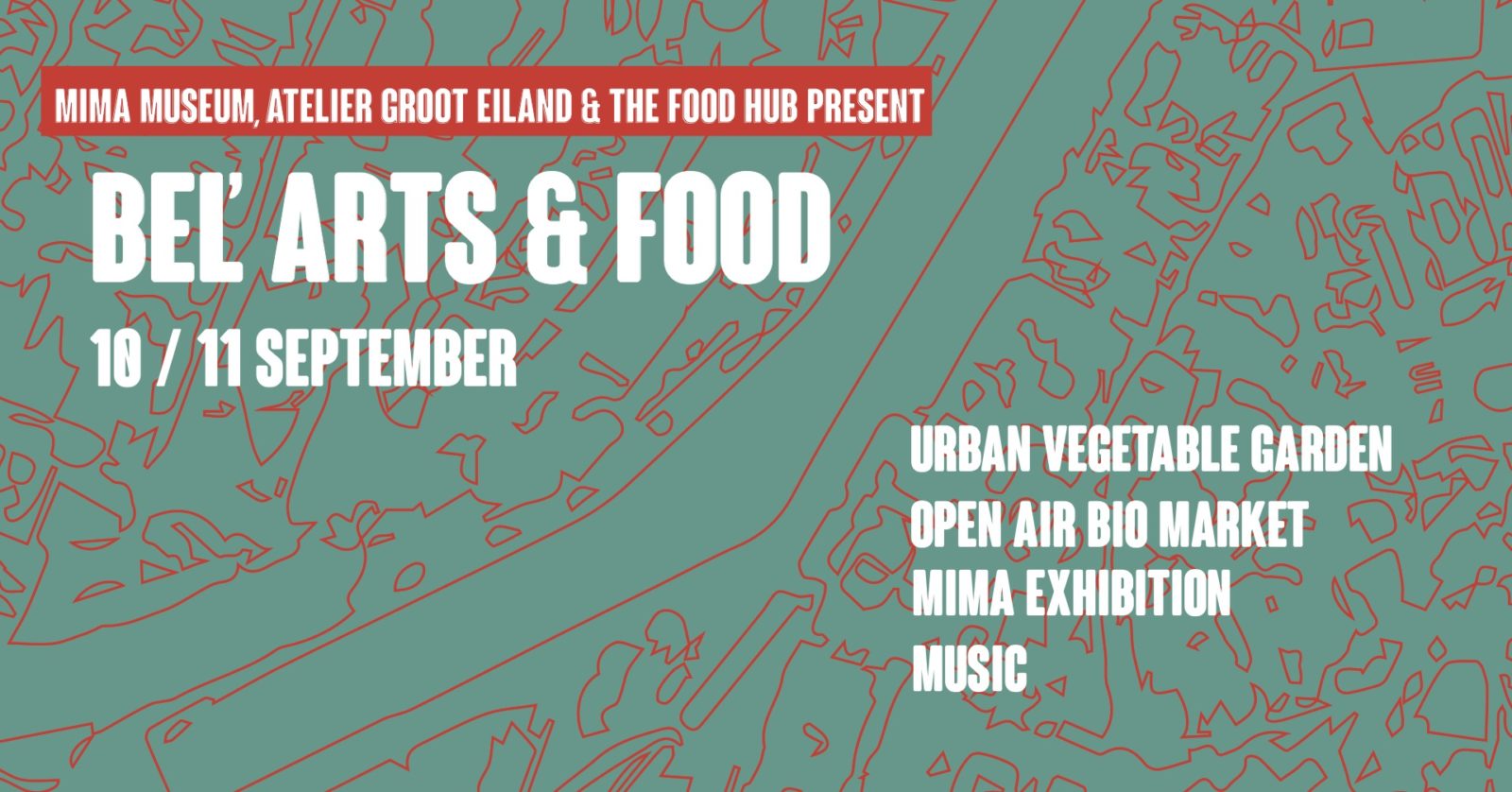 BEL'ARTS & FOOD 10&11/09
We invite you to discover our neighbourhood through a parcours ;
Atelier Groot Eiland opens the doors of their sprawling urban gardens, which are usually closed to the public.
The Food Hub welcomes small producers at an open market. On the program: tastings and direct sales of organic and local products.
Along the route, discover some art installations by MIMA, on top of the current DOUBLE BILL exhibition (enjoy a special discount for the event).
Each day will end with music.
On the program:
Friday > DJ set 6pm-9pm
Saturday > Jazz performance 6pm-8pm
The restaurant Bel'Mundo will open its kitchen for the occasion on Saturday night, for reservations please contact: belmundo@ateliergrooteiland.be