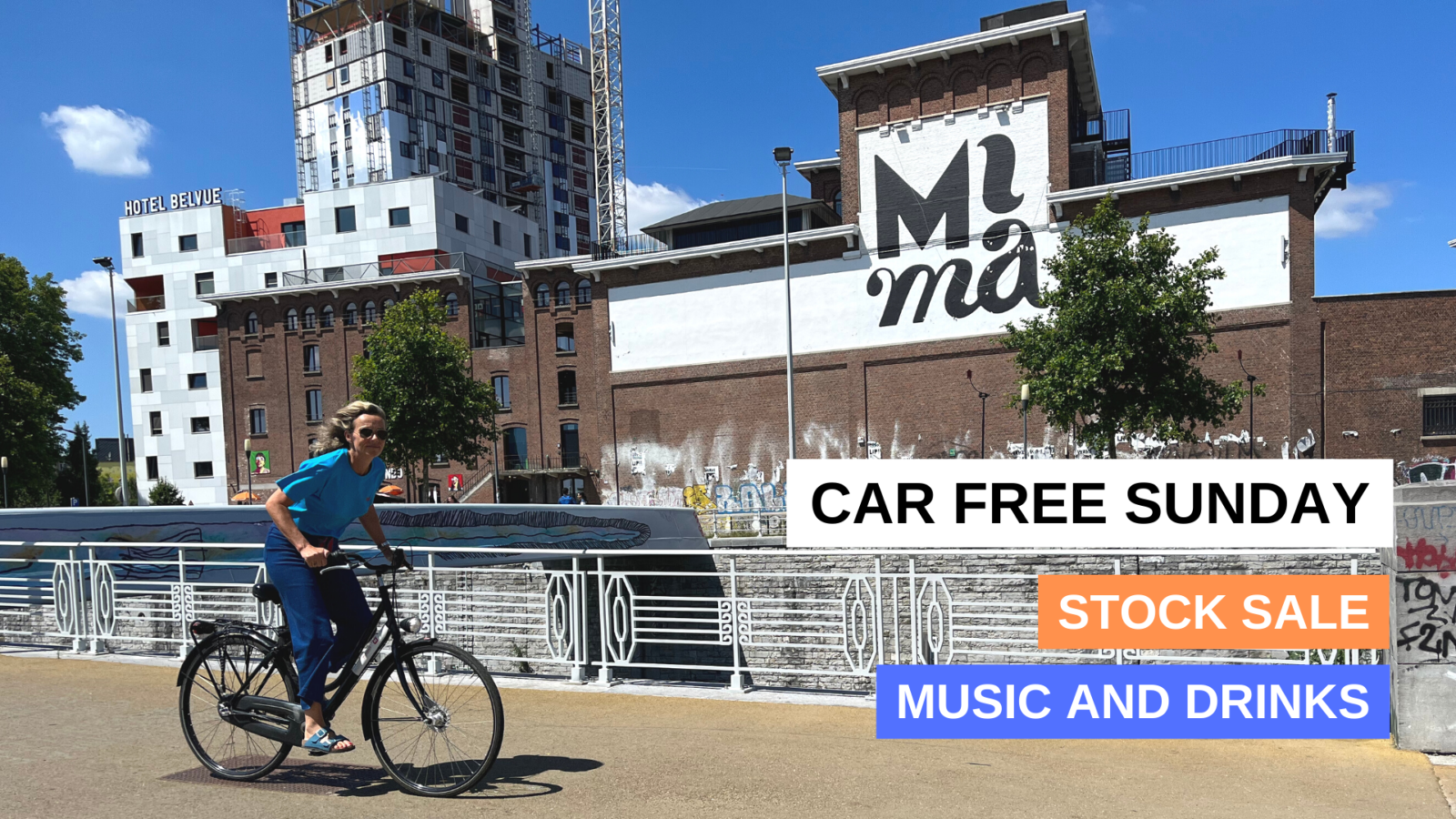 Car FREE Sunday at MIMA museum 
Que vous veniez à vélo, en skateboard, en trottinette ou en parachute… venez vous détendre au MIMA pendent la journée sans voitures.
Grace au soutien de Bruxelles Mobilité, l'entrée est offerte pour tous les visiteurs qui se rendent à vélo au musée !
En plus de visiter notre exposition 'Invader Rubikcubist', nous vous proposons également des boissons rafraîchissantes, un lunch et une braderie en musique.
Of je nu met de fiets, skateboard, scooter of parachute komt… kom uitblazen in het MIMA museum tijdens de autoloze dag. Dankzij de steun van Brussel Mobiliteit krijgt iedereen die met de fiets naar het museum komt gratis toegang tot de expo!
Naast de 'Invader Rubikcubist' tentoonstelling bieden we ook verfrissingen aan, lunch en snacks en doen we een yard stock sale met wat muziek!
INVADER RUBIKCUBIST
Invader Rubikcubist is a solo exhibition by Invader entirely devoted to Rubikcubism.
The exhibition at MIMA reveals more than a hundred works presented on the 4 floors of the museum and allows us to apprehend the richness of the themes tackled by the artist with nearly 20 years of creations in cubes.
CONTACT:
☛ info@mimamuseum.eu

☛ 0472/61.03.51