Last Nocturne of 'Double Bill'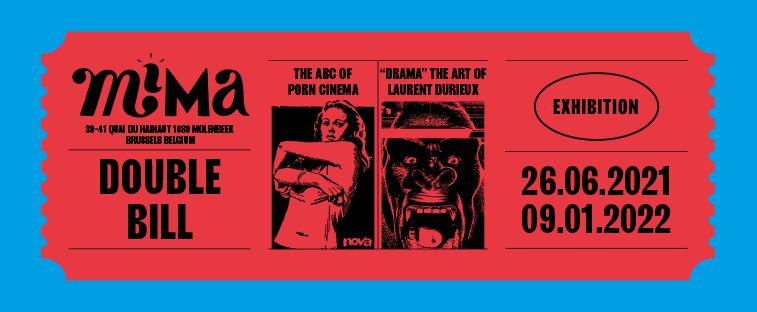 LAST NOCTURNE OF 'DOUBLE BILL' 18.00 > 22.00
See two exhibitions for the price of one!
'DRAMA, THE ART OF LAURENT DURIEUX'
"Laurent Durieux's magnificent work elevates poster art to a high level. The stunningly executed images express the ideas and themes of the films he has chosen in new terms. They communicate a lot without words and are part of the wonderful tradition of illustrative art." Francis Ford Coppola
'THE ABC OF PORN CINEMA' (Prohibited under 18 year old)
This exhibition spans four decades of activity by the aforementioned theatre, and in doing so recalls the world that surrounded it.
An exhibition created by the Nova cinema and the MIMA with the participation of the Gogolplex collective.
PRACTICAL INFO:
☛ Normal ticket: €7.5 (+€0,50 reservation fee)
☛ Reduced rates: €0 – €7.5 (+€0,50 reservation fee)
☛ Museum open until 10PM
Book your tickets online here ! (limited places)
CONTACT:
– info@mimamuseum.eu

– 0472/61.03.51