Opening Weekend: "Obsessions"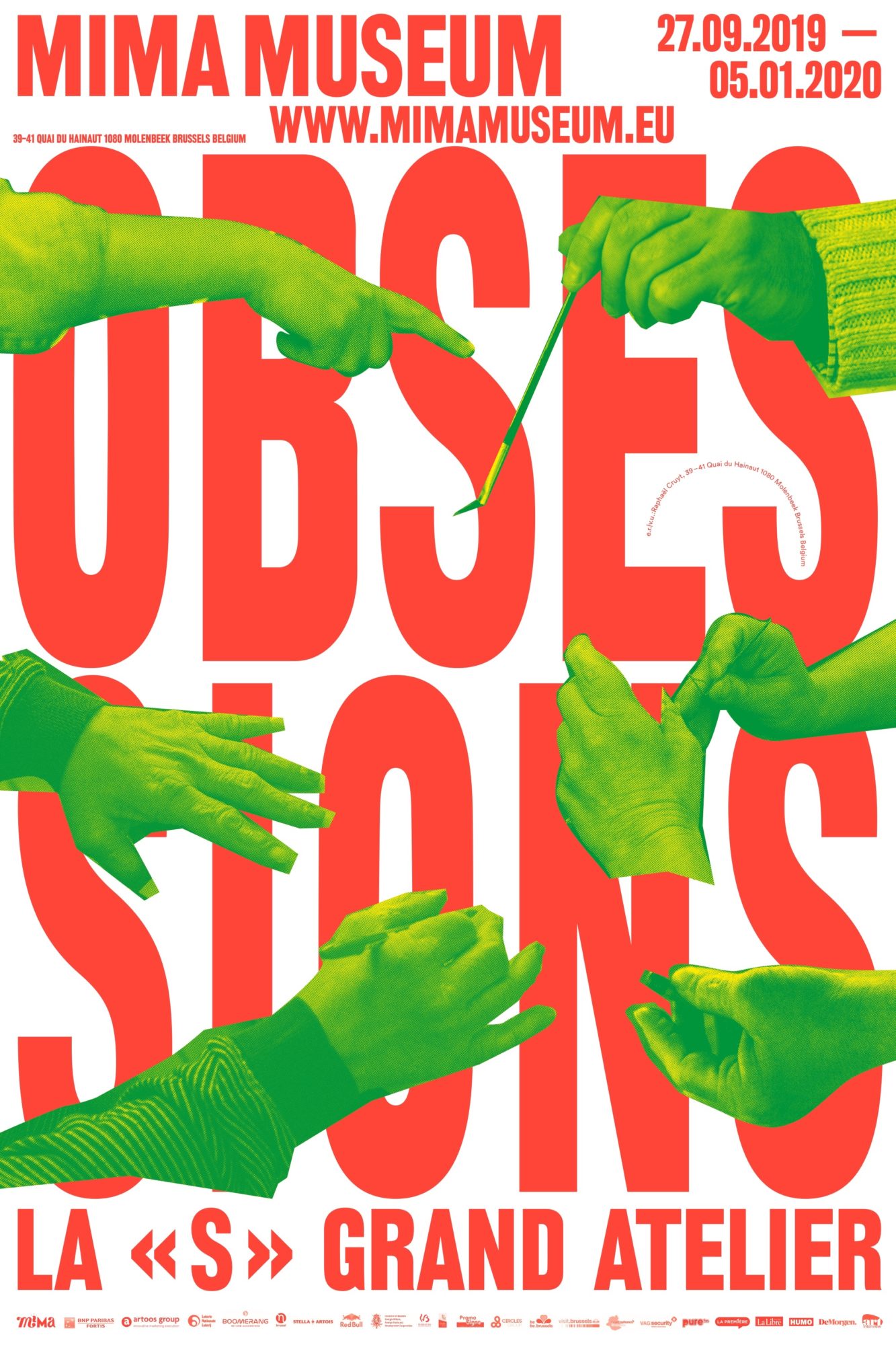 Opening Weekend: "Obsessions"
ONLY 7,5 EURO FOR EVERYONE THIS WEEKEND!!!
PROGRAM W-E
☛  FRIDAY // 18.00 > 22.00 / FREE ADMISSION
☛  SATURDAY & SUNDAY // 11.00 > 19.00 / ENTRANCE 7,5€
"OBSESSIONS"
☛ EXPO: 27.09.19 > 05.01.20
Are the artists madly obsessed with their creations? The artworks never tell. "Obsessions" digs deep into the soul of 24 artists.
CONTACT
☛ info@mimamuseum.eu
☛ 0472/61.03.51
– "Obsessions" is an exhibition organised in partnership with the team of La 'S' Grand Atelier, its resident artists, its host artists and with the exceptional participation of the French artist Pakito Bolino. The exhibition is curated by Bertrand Léonard, host artist at La "S" Grand Atelier.
– Resident artists: Sarah Albert, Rita Arimont, Adolpho Avril, Pakito Bolino, Marie Bodson, Kostia Botkine, Laura Delvaux, Gabriel Evrard, Irène Gérard, Régis Guyaux, Alexandre Heck, Jean Leclercq, Pascal Leyder, Paul Loubet, Philippe Marien, Barbara Massart, Benoit Monjoie , Rémy Pierlot, Monsieur Pimpant, Marcel Schmitz, Florent Talbot, Elke Tangeten, Dominique Théâtre.
– Host artists: Michiel De Jaeger, Juliette Bensimon Marchina, Fabian Dores Pais, Anaïd Ferté, Antoine Boulangé and Bertrand Léonard.