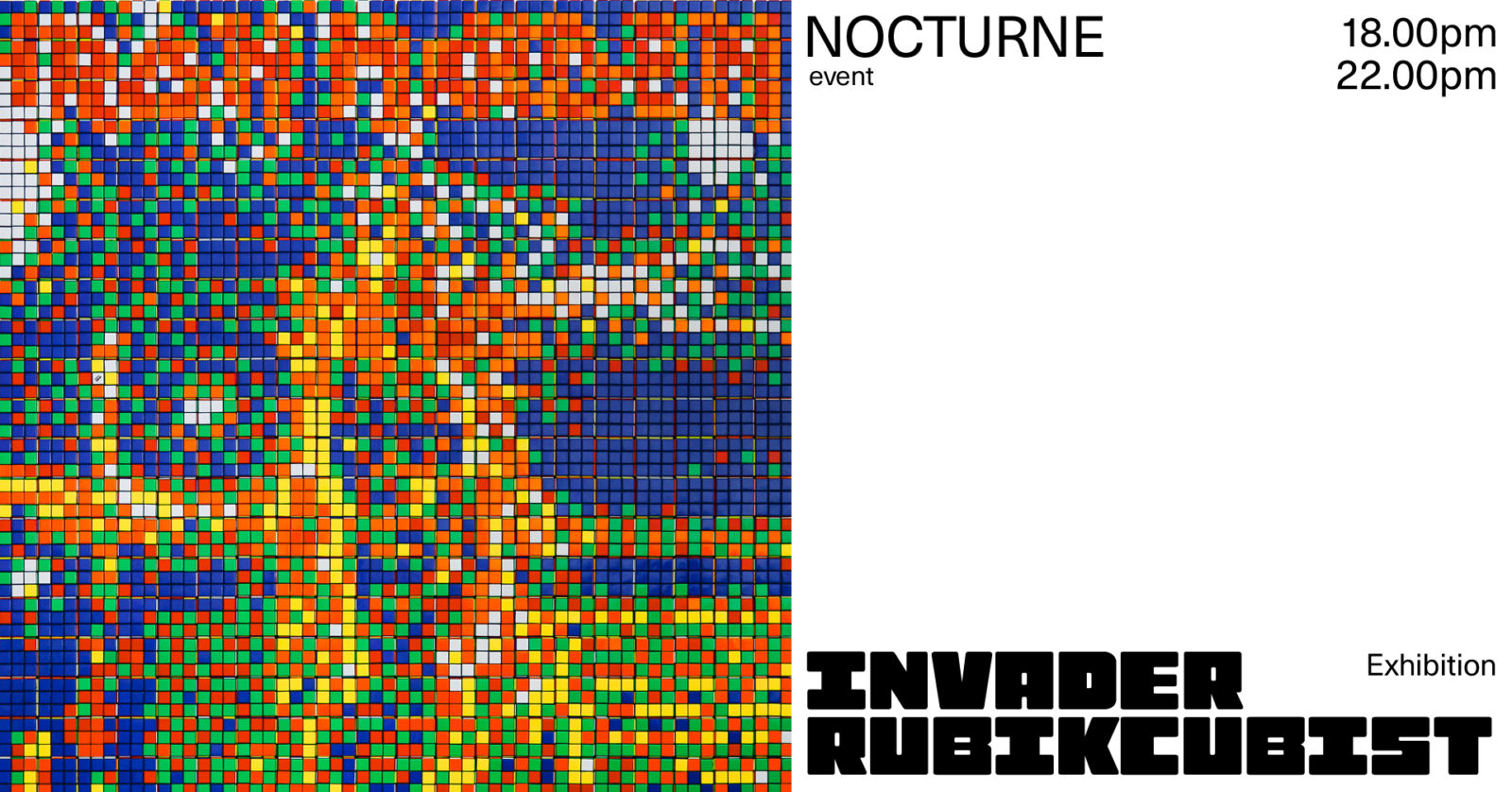 SEPTEMBER NOCTURNE at MIMA museum 
Hectic first week of school or work? Come wind down at MIMA, visit the Invader Rubikcubist exhibition and put on your best dance moves. DJ Nezzeboo will play some tunes on our rooftop!
18.08 > 6pm – 10pm
Last entry at 9pm.
INVADER RUBIKCUBIST
Invader Rubikcubist is a solo exhibition by Invader entirely devoted to Rubikcubism.
The exhibition at MIMA reveals more than a hundred works presented on the 4 floors of the museum and allows us to apprehend the richness of the themes tackled by the artist with nearly 20 years of creations in cubes.
PRACTICAL INFO
Standard ticket: €7,50(instead of standard rate €13,50) (+€0,50 online reservation fee)
Reduced rates: €0 – €7.5 (+€0,50 online reservation fee)
01.09 > 6pm – 10pm / Last entry at 9pm.
Book your tickets online here !
CONTACT:
☛ info@mimamuseum.eu

☛ 0472/61.03.51