Limited Edition Print by Elzo Durt: "Dream Box"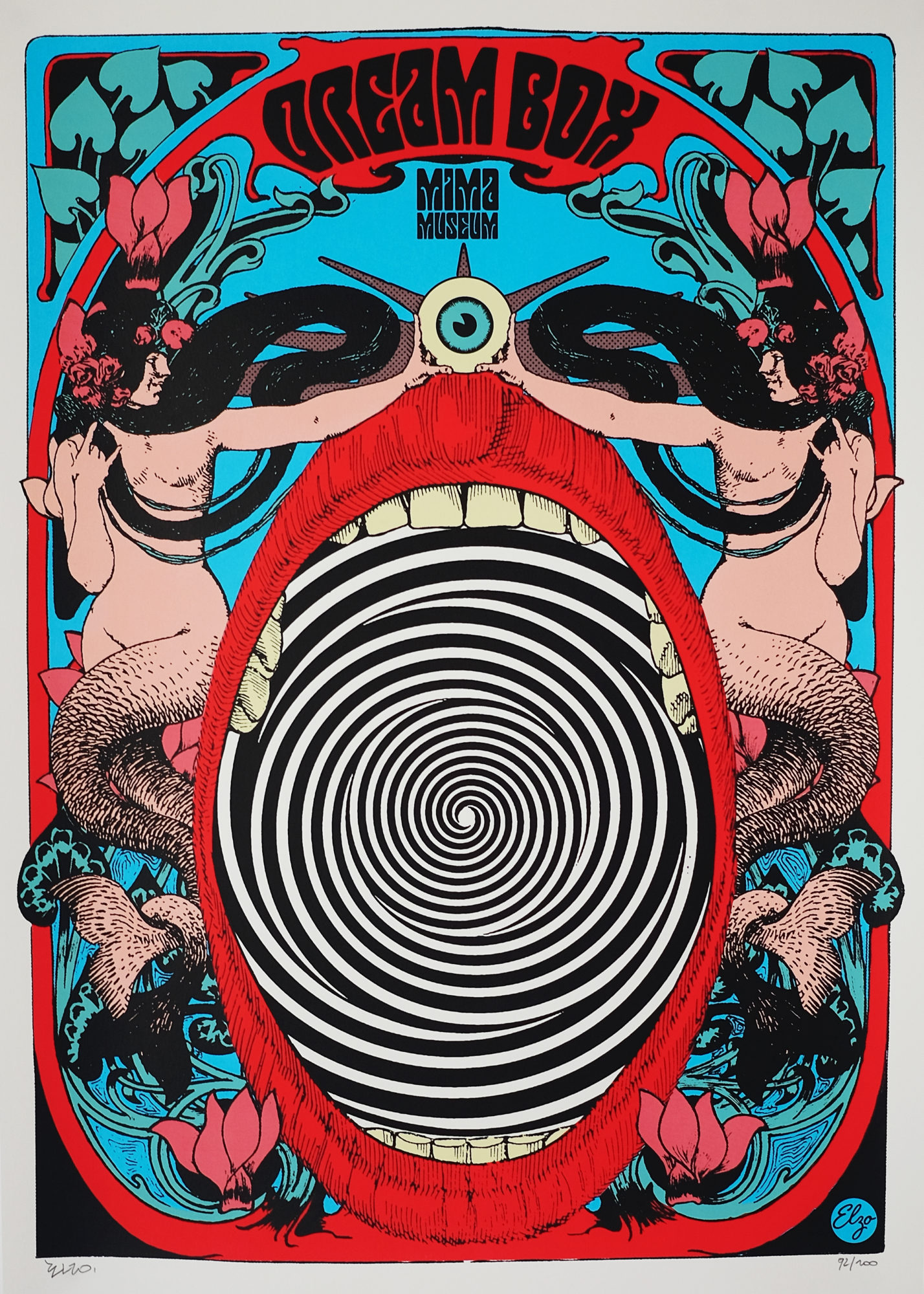 'Dream Box', 2019
5 colours silkscreen print
50 x 70 cm / 19,69 x 27,56 in
Steinbach paper 250 gr
Edition of 100
Signed and numbered by the artist
The online sale is now closed.
The last 10 prints will be sold at MIMA's shop.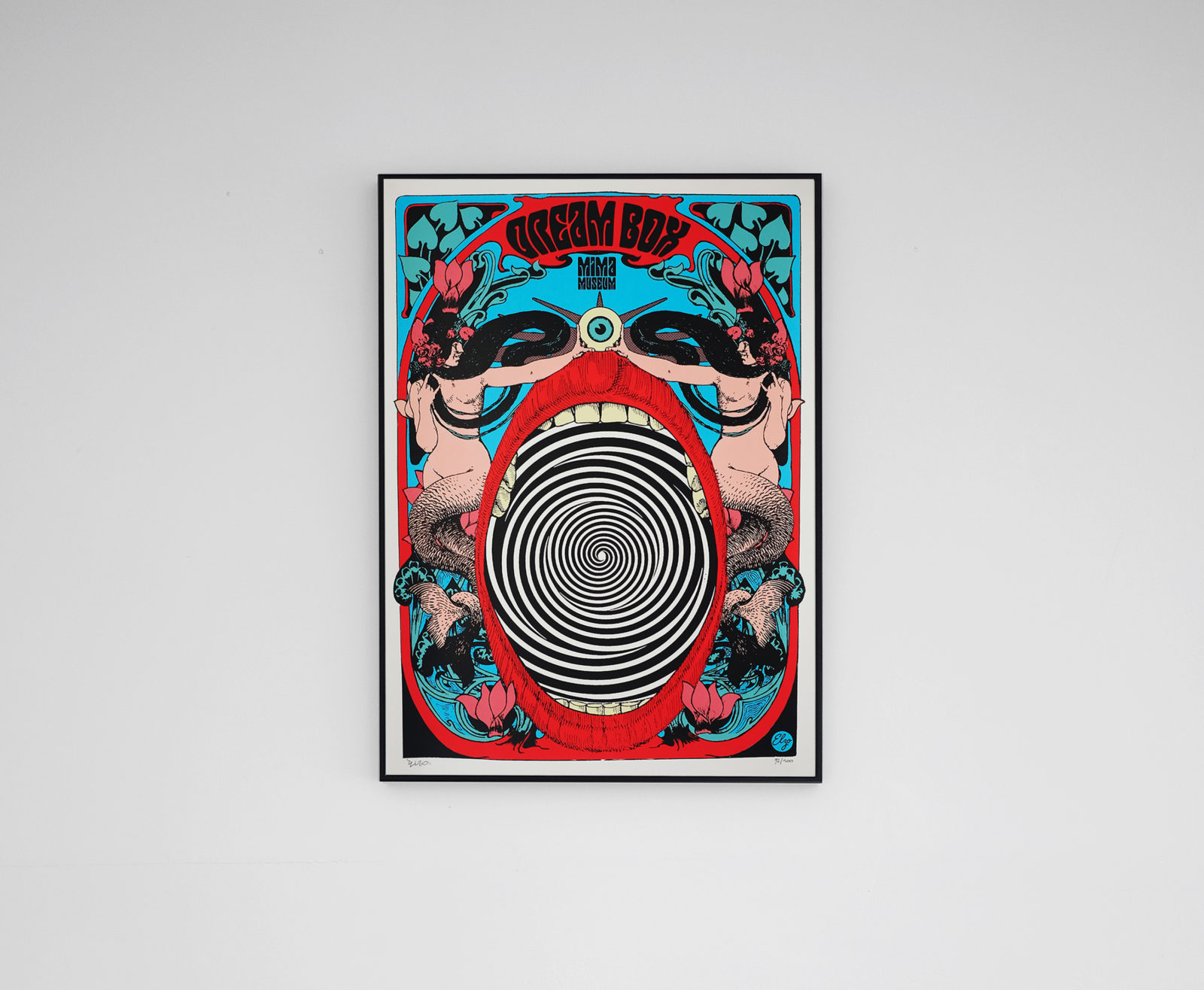 The Dream Box print by Elzo Durt has been produced to accompany the 'Dream Box' exhibition at MIMA, Brussels.
Elzo Durt is a Belgian artist who lives in Brussels. In 2004, he opened his own gallery – Plin Tub' – in Brussels, as well as his own publishing house. He also plays an important role in the Belgian music scene.