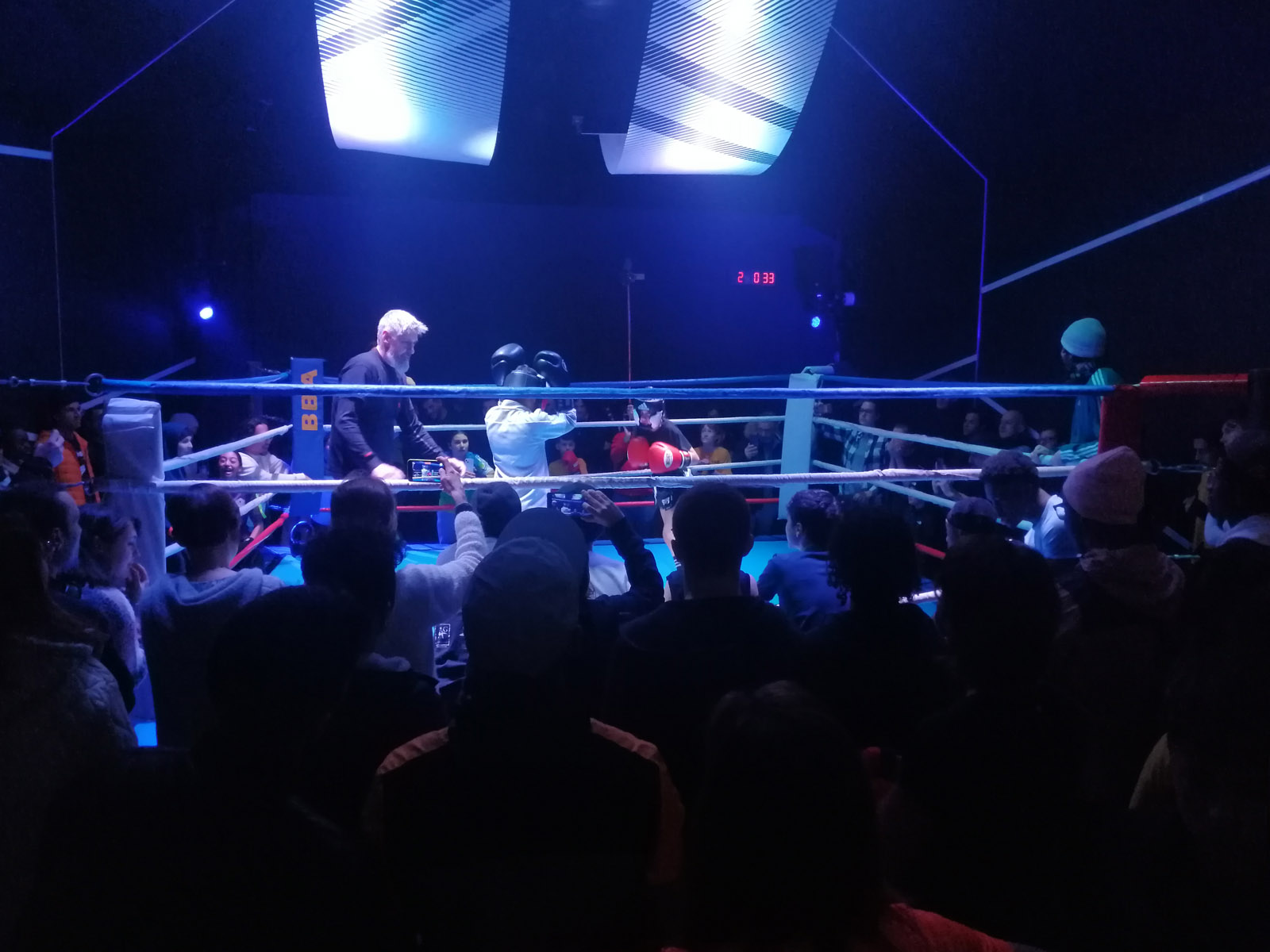 With Local Heroes, the world of boxing comes alive at the gymnasium/museum. In addition to three floors of artworks created especially for this exhibition, top-level boxers can be found training and sparring in the museum. Visitors have the opportunity to interact with the boxers, learn techniques, and exchange stories. An immersive experience into boxing with exclusive events along the exhibition.
EVENTS AND NOCTURNES
These events are in addition to the daily boxing experience that will be ongoing during the exhibition.
This page will be updated with events along the exhibition.