FILM FESTIVAL: LES MEDUSES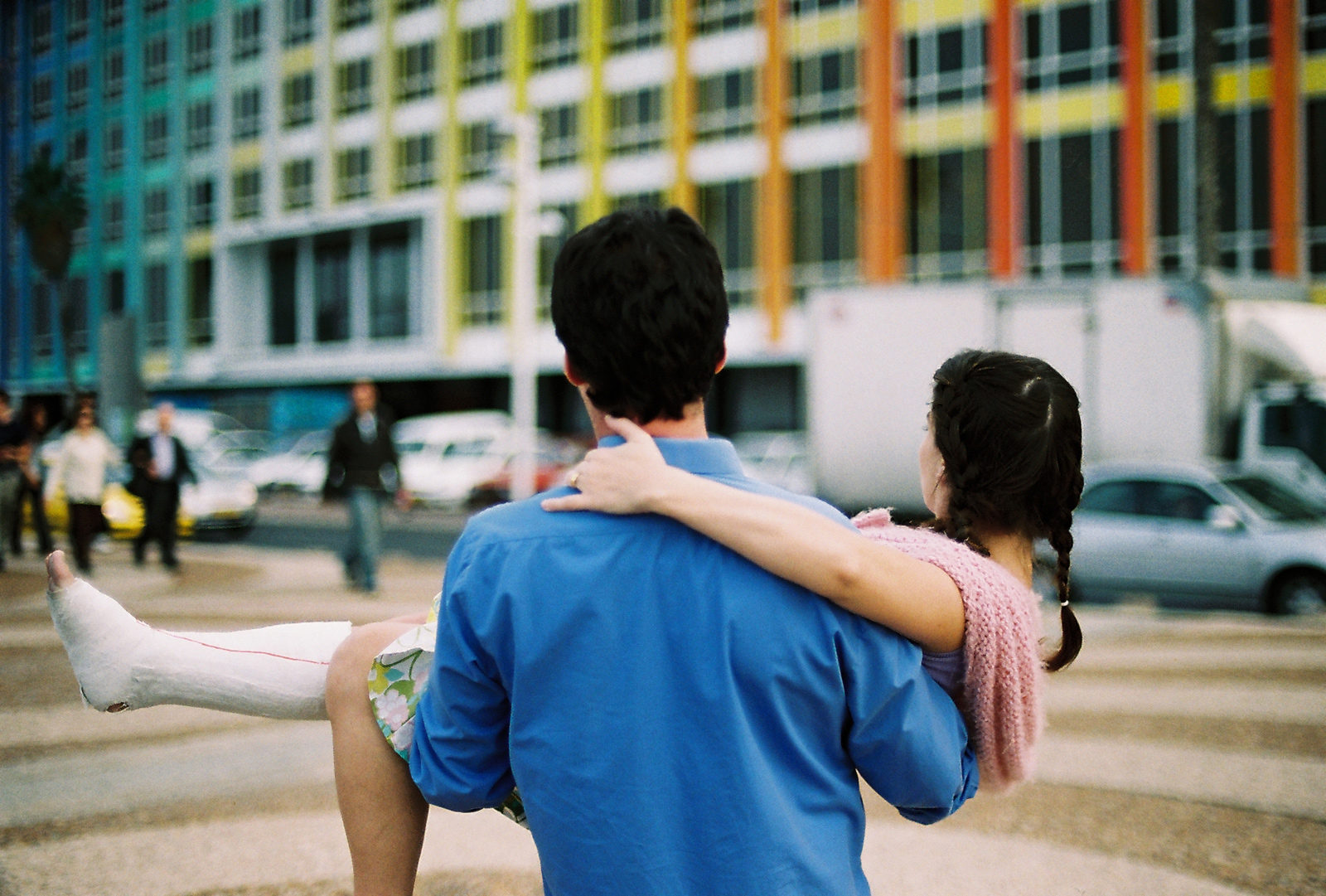 FILM FESTIVAL: L'HEURE D'HIVER / TEL AVIV
Program
26.02 | 18:00 | 2007, 78', LES MEDUSES – ETGAR KERET. Language: Hebrew / subtitles: French
At the edge of a beach, a mysterious silent girl emerges from the sea and changes the life of Batya, the young woman who collects her and decides to follow. The day of her marriage, Keren breaks a leg by climbing the door of the toilet in which she was stuck and must give up her honeymoon in the Caribbean. Joy, a Filipino domestic worker in exile, goes unwittingly to renew the ties between an old woman embittered and her daughter actress of theater. Bottles thrown into the sea, fragments of humanities that flirt with the absurd … In a joyful disorder, between dream and reality, everyone seeks his place, love, forgetfulness or memory.
A film festival in collaboration with the CINEMA GALERIES
"L'HEURE D'ETE" is the open-air cinema festival organized every year by the CINEMA GALERIES in partnership with the city of Brussels on the site of Brussels les Bains. "L'HEURE D'HIVER" is the complement, to enjoy a trip through a city cinema when the climate no longer allows!
This declination of summer time, the Cinema Galeries had thought in 2016 for the city of Tangier and its famous cinematheque. The events of March 2016 decided otherwise and forced us to cancel this programming. It is more than ever necessary to continue this opening to the Mediterranean cinemas with Tel Aviv in 2017, to pursue a desire for intercultural dialogue.
This year the Cinéma Galeries and the Mima work together to take you to Tel Aviv to discover a program that brings to life the vibrant life of a city that never stops, that lives in a New York rhythm But in the Mediterranean.