Maya Hayuk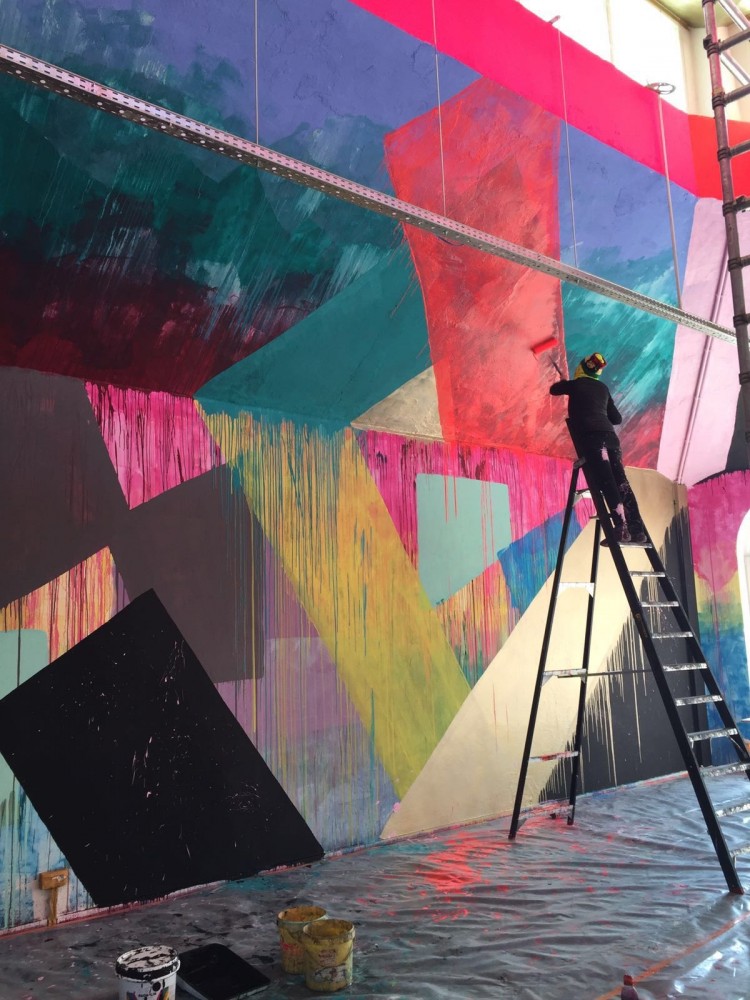 "I am super inspired by the rhythms and patterns music can create in my mind's eye, they do translate directly to what I make visually and I respond so deeply to music."
Interview by Anna Langer, Collerlifestyle.com, Augustus 2013.
Maya Hayuk was born in 1969 in Baltimore. She graduated from the Massachusetts College of Art and Design and the University of Odessa in Ukraine, her country of birth. In the 90s, she began her career as a photographer on the New York punk-rock scene. Even today, music is a key element of her work.
An artist of many facets, she is a painter, photographer, muralist and curator. Her abstract and colorful works are dynamic, while respecting an elaborate geometry. The result is a graphical work of psychedelic visual intensity. Hayuk cites multiple references as inspiration; exploiting Ukrainian folk art and Tibetan mandalas as well as pop culture and modern art.
She currently lives and works in Brooklyn. Her works form part of various institutions such as the Hammer Museum in Los Angeles, the Bonnefanten Museum Maastricht or the School of Visual Arts in Rio de Janeiro.