BEM17 – An Ambient Odyssey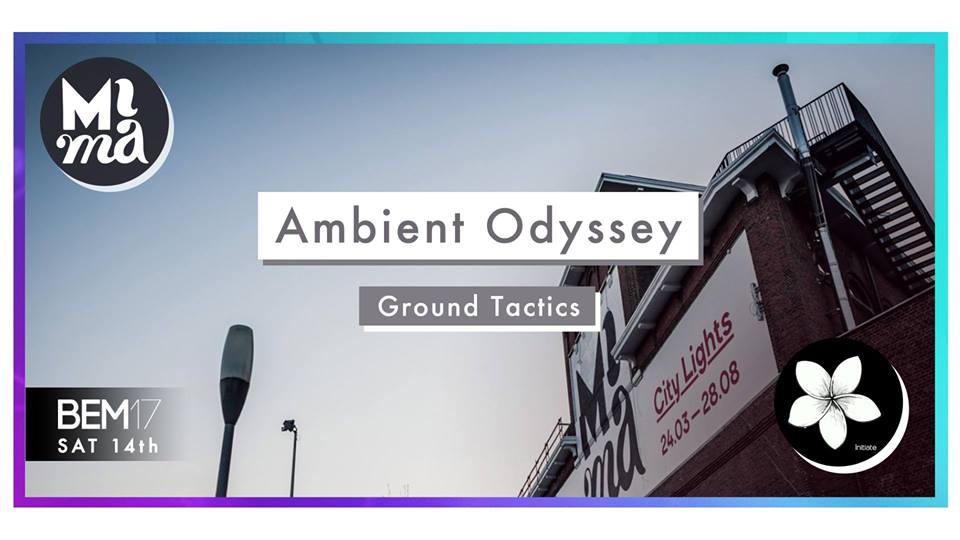 BEM17 is a 3-day urban electronic music festival
More info: www.bem.brussels. Event: FACEBOOK_MIMA_BEM17
=======================
Ground tactics presents "Singular value decomposition"
This Saturday morning expect an ambient and experimental odyssey on green grass inside MIMA (HuskMitNavn's installation) with Colin Tobelem aka Ground tactics.
**** A breakfast will be provided for the 50 first attendees **** > Ticket = 10€ ( Live Act + Exhibition + Coffee & croissant)
EN
Colin Tobelem, is a French-American composer, producer and live act who crafts experimentally inclined ambient and techno as Icon Template, Ground Tactics and Hermetic Particle. His productions integrate cyberpunk influences with the primitivist industrial flair of power electronics. Sounds are permeated by introspective quality, echoing the sentiment of an urban guerrilla where music is the life force that refuses to be put down. Instrumentals are shaped in the machine and impose an idiosyncratic approach which anchor subversive beats to analog musical mysticism, warm synth lines and hard-driving percussive elements. His compositions are mind-warping epics where music utters a lucid poetry which is subtly political and drily conceptual.
FR
Colin Tobelem est un compositeur franco-américain, qui génère de nouvelles perspectives de la musique électronique experimentale, sous les pseudonymes Icon Template, Ground Tactics, et Hermetic Particle.
Ses productions intègrent un mouvement cyberpunk influencé par des textures brutes et industrielles. Ses musiques entièrement fabriquées à l'aide de synthétiseurs modulaires sont d'une qualité introspective reflétant le sentiment d'une guérilla urbaine pour qui la musique est une énergie qui révolutionne l'esprit.
Les instruments uniques qui émergent de machines poussées au bout de leurs limites imposent une approche idiosyncratic qui ancre des rythmes subversifs avec une singularité entre le courant éléctrique et la conscience.
Ses compositions sont des déformations du temps qui transcendent l'esprit.