Hot late night • SWET X MIMA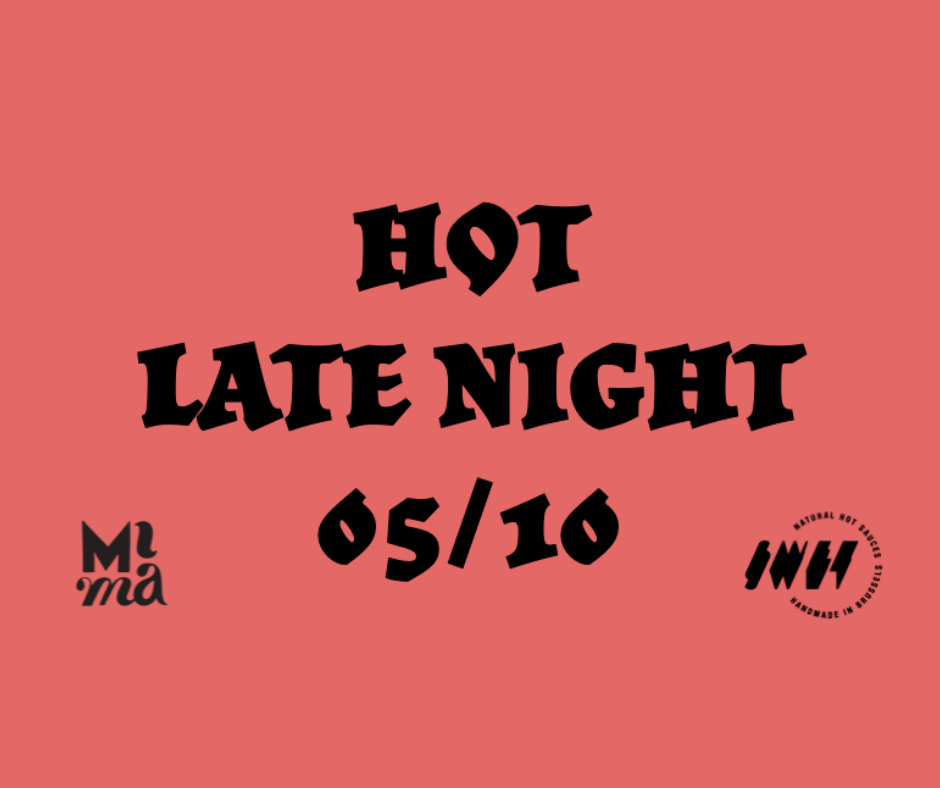 MIMA LATE NIGHT with DJ set 
We're spicing things up on October 5th at the museum with SWET. 
MIMA will be open late for you to visit our current exhibition "Jean Jullien : STUDIOLO" after opening hours, and get things burning hot with SWET. 
TORTURE TEST BY SWET + HOT FOOD & COCKTAILS & MORE
STUDIOLO EXHIBITION BY JEAN JULLIEN
DJ MATYSKIE
05.10 > 6pm – 10pm
Last entry at 9pm.
Standard ticket: €7,50 (instead of standard rate €13,50)
Reduced rates: €0 – €7.5
Tickets > https://bit.ly/STUDIOLOtickets
More info about the exhibition : Jean Jullien: STUDIOLO
MIMA is very proud to present "STUDIOLO", the first European solo museum exhibition by French artist Jean Jullien (1983), in which the artist's intimate paintings come to life in an immersive environment of commentary painted on the walls of the museum.
More about SWET
SWET NATURAL HOT SAUCES
No powder, no flavor enhancers, no texture or color additives: no shortcuts, ever. We make our sauces in small batches, from the best ingredients: ripe and seasonal fruits, always fresh, from organic or local agriculture as much as possible. By working on balanced strengths and tastes, we want to break the prejudices about hot sauce, with a healthy product that is at home on any table.vegan, zero fat, low in calories, 100% natural.
HANDMADE
We make a point of doing everything ourselves: The development of the recipes, the production of the sauces, the bottling, the labeling, the creation of each logo, each name, each image, the graphic design of all the supports… Everything comes out of our Brussels workshop.
IN BRUSSELS
Our peppers are grown in the heart of Brussels, on the roof of the Abattoirs d'Anderlecht, without any chemical treatment, from April to December. This allows us to use fresh peppers almost all year round. We are proud to contribute to a new impulse of urban optimization by privileging short circuits and by working directly with local producers.