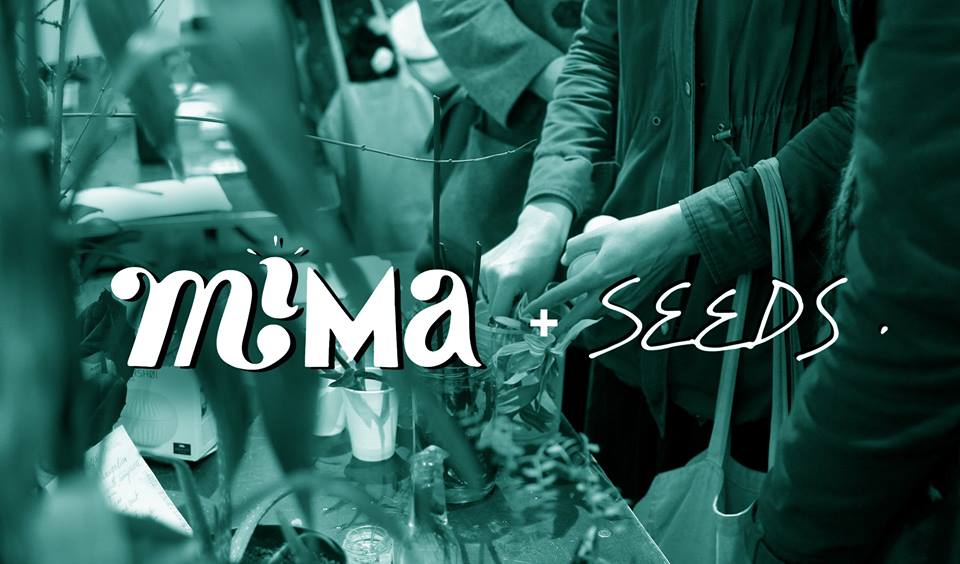 ◊ THE PLANTSWAP 16:30 > 19:30
Bring your cuttings, plants and/or seeds and exchange them with others, tell us their stories and share your tips and tricks.
This event of plant swapping aims at gathering its participants, from beginners to specialists, around the same passion. It is a place where cuttings, seeds, plants both also tips, tricks and stories are being exchanged
A botanical library is also available to help find theoretical and practical advices or simply to flip through the beautiful pictures and illustrations.
◊ CREATIVE WORKSHOP for kids 14:00 > 16:00
Brussels Flower Power
SEEDS proposes a creative workshop: make an "endless" card.
Drawings and slogans, create a message for a greener city.
This workshop will be an opportunity to discuss the subject of ecology and nature in the city.
◊ Contact
info@mimamuseum.eu
0472/61.03.51