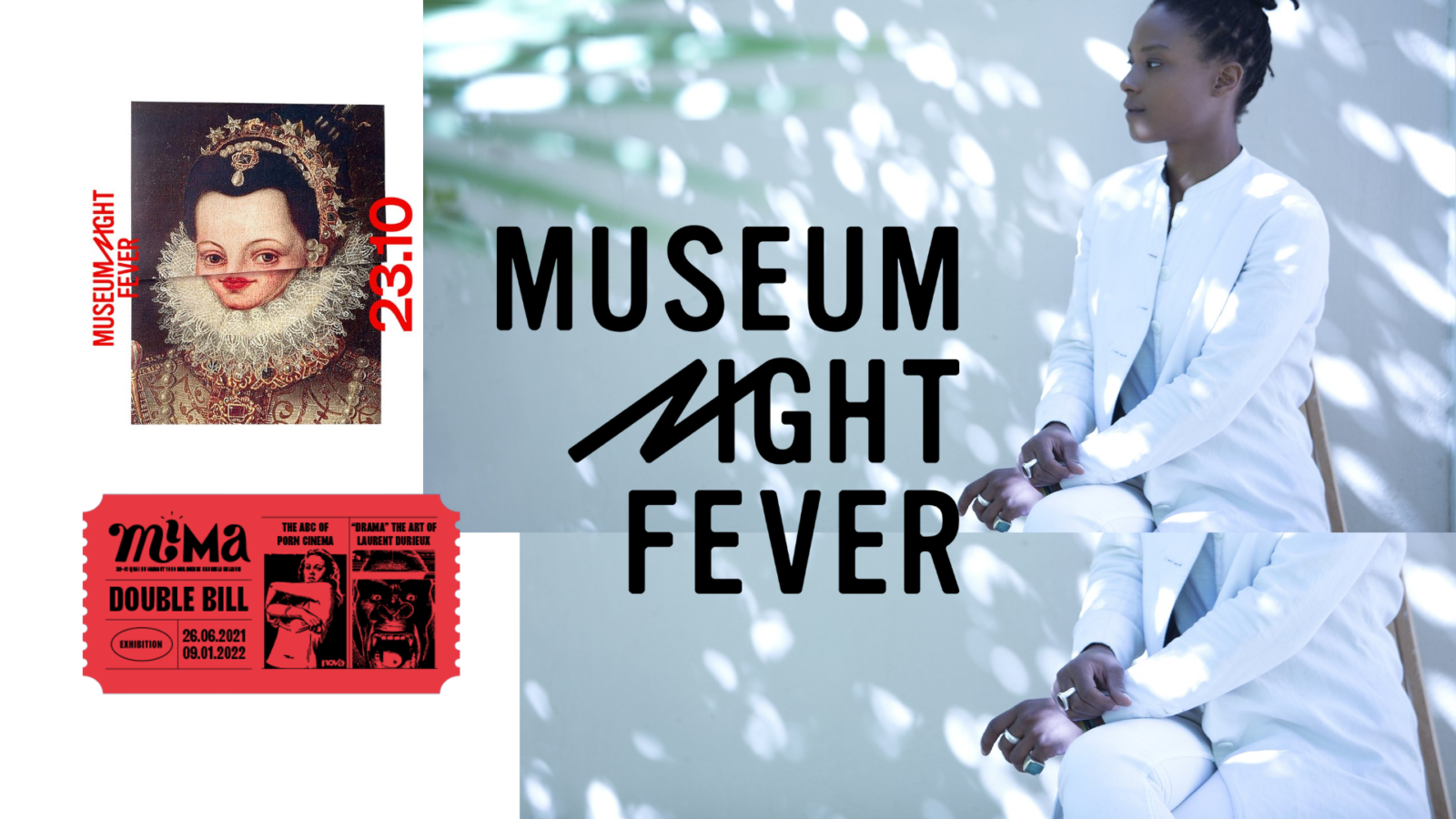 Museum Night fever 2021
Choices, choices at the two Double Bill exhibitions : Will it be cult film posters with Laurent Durieux or the history of the Brussels porn industry through « The ABC of Porn »? Whatever you decide, musician Sarah Carlier will heat up your evening with her intoxicating grooves.
Sarah Carlier has been involved in music and writing since her early childhood, her Belgian-Congolese father being a professional guitarist (in the Kalema project) and her mother a poet and writer. On her 16th birthday, her father gave her an acoustic guitar, a familiar instrument whose cords she had seen him play. The infectious effect was immediate and Sarah, who was rather secretive, found in musical creation a way of expressing herself and opening up to others. Sarah Carlier is currently working on different projects and collaborations with, among others, the Royal Museum of Fine Arts in Antwerp.
Double Bill vous propose un ticket d'entrée pour deux expos, un voyage dans l'ombre et la lumière du cinéma. D'un côté " The Art of Laurent Durieux " pour les étoiles et Hollywood. De l'autre, "The ABC of Porn", les 40 d'archives exceptionnelles d'un cinéma pornographique bruxellois : l'ABC.
☞ MUSEUM NIGHT FEVER 2021
☞ Sat. 23.10.2021
☞ In 29 museums
☞ Covid Safe Ticket Event
28.09 > 22.10 – 13€
23.10 – 17€
1 TICKET = 29 MUSEUMS + MNF SHUTTLE BUSES + NOCTIS
(+ 1 free museum admission with your bracelet until 15.11 in one of the participating museums)