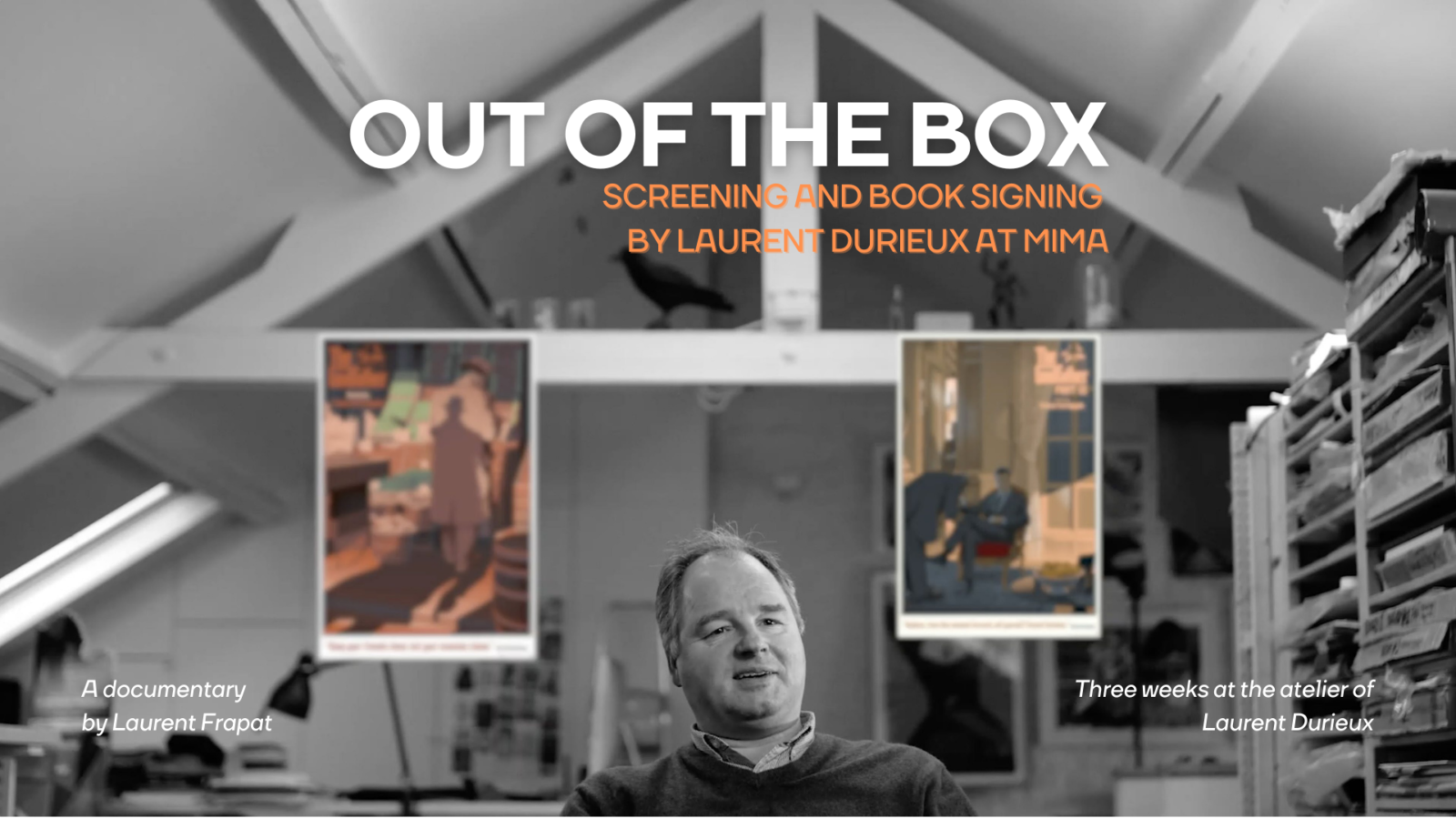 SCREENING "OUT OF THE BOX"
Laurent Durieux is a famous Belgian artist. Coppola and Spielberg love his work of creating alternative posters of classic movies. Durieux has been commissioned his version of Silence of the Lambs poster. 'Out of the box' is a fascinating making of of his creative process. A documentary made by Laurent Frapat.
Laurent Durieux est un artiste belge que les américains s'arrachent. Coppola et Spielberg ne jurent que par lui. Son travail est de créer des affiches alternatives de grands classiques du cinéma. On découvre l'artiste en pleine création de sa nouvelle affiche : un éditeur lui a commandé sa vision du Silence des Agneaux. Un making of passionnant par Laurent Frapat.
Laurent Durieux is een beroemde Belgische kunstenaar. Coppola en Spielberg houden van zijn werk van het creëren van alternatieve posters van klassieke films. Durieux kreeg de opdracht zijn versie van de Silence of the Lambs poster te maken. 'Out of the box' is een fascinerende making of van zijn creatieve proces. Een documentaire gemaakt door Laurent Frapat.
BOOK SIGNING BY LAURENT DURIEUX
Laurent Durieux will be present during this event and will be signing books.
Laurent Durieux sera présent lors de cet événement et signera des livres.
Laurent Durieux zal aanwezig zijn tijdens dit evenement en zal boeken signeren.
Admission valid only on presentation of a Covid Safe Ticket
Timing:
Doors 18:15
OUT OF THE BOX screening 19:15
End 22:00
Price: 15€
Questions? info@mimamuseum.eu