JUICY showcase • Socksial Club Nocturne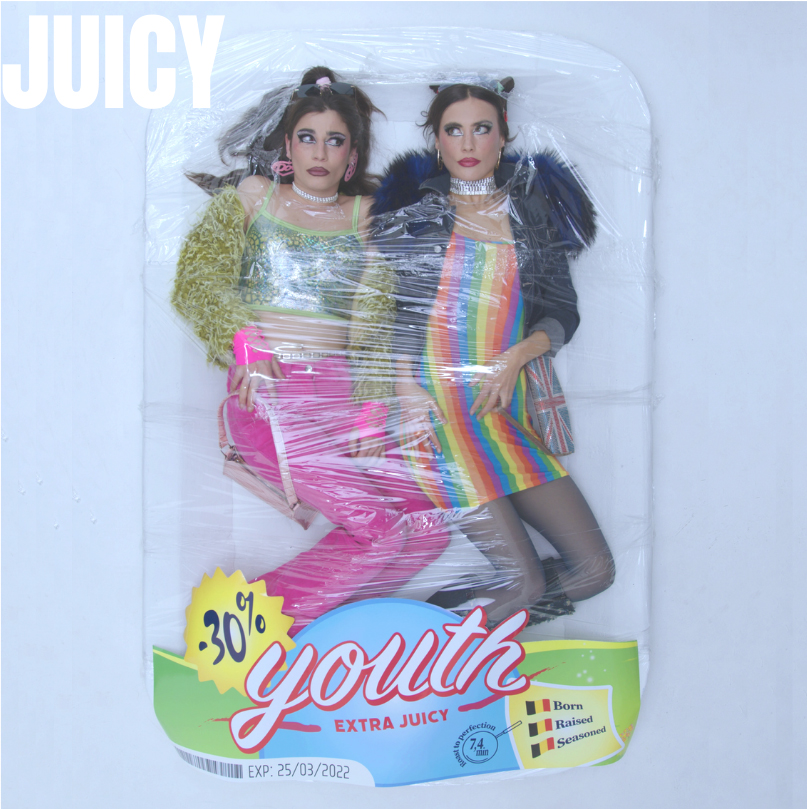 JUICY showcase • Socksial Club Nocturne
Thu 05.05.22 > 6pm – 10pm
Special nocturne of the exhibition 'MIMA RELOAD' with a talk by Socksial Club and BXL Refugees and a showcase by JUICY !
☛ 6:30 PM : Talk with BXL Refugees (in French)
☛ 8:30 PM : Showcase by JUICY
PRACTICAL INFO
☛ Normal ticket:€7,50(in stead of standard rate €11,50) (+€0,50 online reservation fee)
☛ Reduced rates: €0 – €7.5 (+€0,50 reservation fee)
☛ Museum open until 10PM. Last entry at 9pm.
Book your tickets online here !
CONTACT:
☛ info@mimamuseum.eu

☛ 0472/61.03.51
________________
ABOUT SOCKSIAL CLUB 
The concept is simple, yet powerful: each month, a new curator/artist is appointed to develop a pair of socks, part of the benefits is destined to support BXL Refugees; a Brussels-based non-profit organisation that helps refugees. Practically, each purchased pair of socks is translated into a meal given to a refugee and each subscription to the club leads to a full underwear-kit (socks, slip and t-shirt) being given also.
At the basis of the project, Mathieu Fonsny, one of Belgium's finest music curators.
________________
TALK : Socksial Club invites BXL Refugees 
Mehdi Kassou and Julie Pire from 'BXL Refugees' will host a talk (in French) about the charitable organisation: since 2015, BXL Refugees has become the main Citizen Platform in Support of Refugees. Julie and Mehdi will present their numerous missions, along with all the devices and help they still need on a daily basis.
________________
JUICY 
JUICY is a duo from Brussels consisting of Sasha Vovk (vocals/keyboards/guitar) and Julie Rens (vocals/keyboards/electronic drums).
The band defines its music as a mix of hip-hop, post-r'n'b with jazz and soul influences._______________
_______________
MIMA RELOAD EXHIBITION 
61 artists are part of the permanent collection and the exhibition "MIMA RELOAD".
Each of the works is a gateway to the world of an artist or the memory of an exhibition. Gathered by MIMA, they give an image of contemporary creation, of the creative spirit of the time, of a "Zeitgeist" of the millennium.
An exhibition curated by Alice van den Abeele & Raphaël Cruyt.