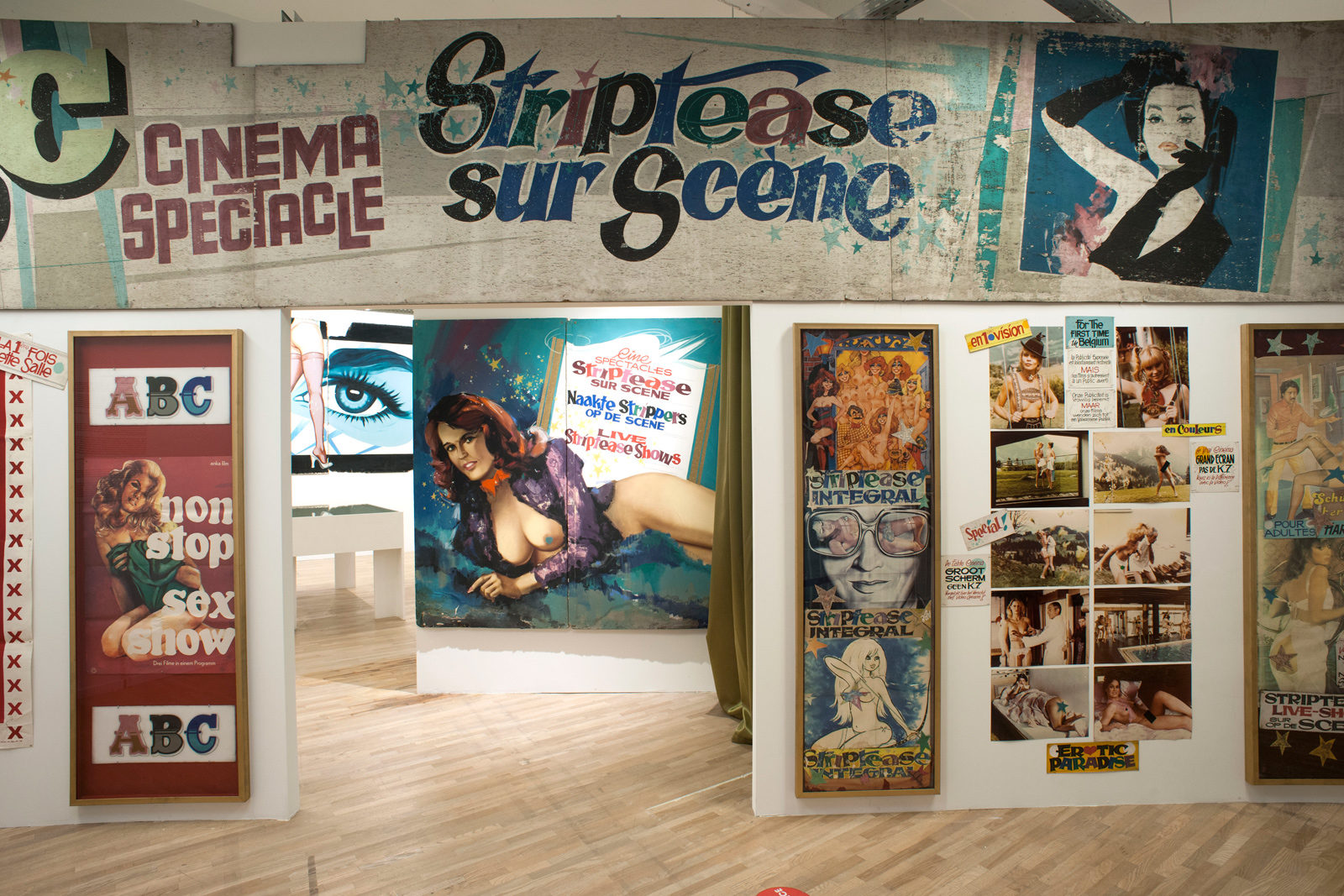 In the second half of the 19th century, the massive sanitary project of covering the Senne river effected a profound change in the city. Following the Haussmannian model, large boulevards were laid out over the old river bed. While the success of the district's expected gentrification was moderate, the new main roads attracted a diverse community and became a popular place to go out. Throughout the 20th
century, numerous emblems attracted visitors from the suburbs and it was along these arteries that many theatres and cinemas began to be erected, particularly around the Boulevard du Nord (currently Boulevard Adolphe Max). Prestigious cinemas rubbed shoulders with smaller working-class movie houses, and the whole Brussels saw its number of theatres multiply to over 120 by the 1960s.
The spread of television presented a considerable threat to the prevalence of cinemas, which adapted using different strategies. Some of them attempted to reinforce and diversify their offer by multiplying the number of screens, often by merging neighbouring theatres or by dividing large spaces into smaller rooms. Others tried to attract spectators with technical innovations that promised immersive and
exciting viewing experiences (such as widescreen technology, 3-D, surround sound, and comfortable seating spaces) or by working towards a cinema that was more specialised (news, cartoons) or
sensationalist (westerns, horror, and, ultimately, sexy exploitation films). Theatres would pass from owner to owner, frequently changing names and styles. Concurrently, the downtown area began to
gradually deteriorate: the generalisation of car-centric living and the suburbanisation of the middle classes deepened the cultural impoverishment of the city.
From 1970 onwards, the Brussels cinematographic landscape was all but decimated, with many small cinemas closing. Salvation came for some through reconversion towards an increasingly more daring program, at the cost of total marginalisation. The arrival of pornography represented a new and
unexpected windfall, as these films could not be seen anywhere else other than the silver screen.
The general decline of film theatres continued in the 1980s and culminated in the 1990s when the
multiplex model took precedence. Besides the corporate complexes, only a dozen cinemas still operate in Brussels. Entertainment culture continues its decline and, despite the perseverance of a handful of cultural actors, the prime cultural outlet of the city centre is shopping. For several decades,
gentrification has been taking place, sparking many attempts to revive the city centre but rarely with the local population at the heart of the project, and focusing instead on tourism and events rather than attempting a true cultural revival.